Quick Surface Full
Scan to CAD software for transforming 3D scan meshes from any 3D scanner into CAD models. Equipped with simple yet powerful features you can quickly convert your digitised data into ready to use models. Some of the main features
Scan Data Import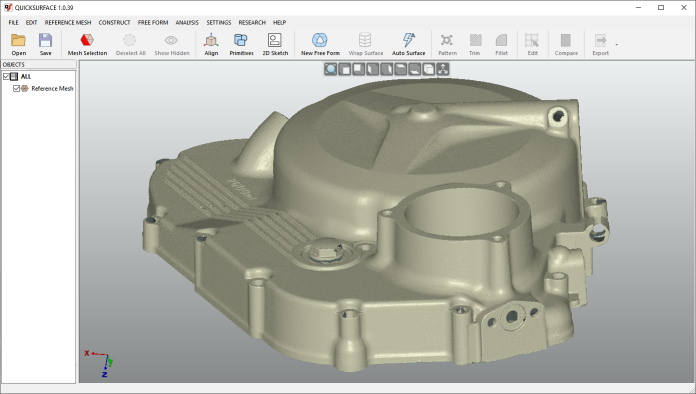 Interactive selection
Primitives extraction
Symmetry Plane
Object align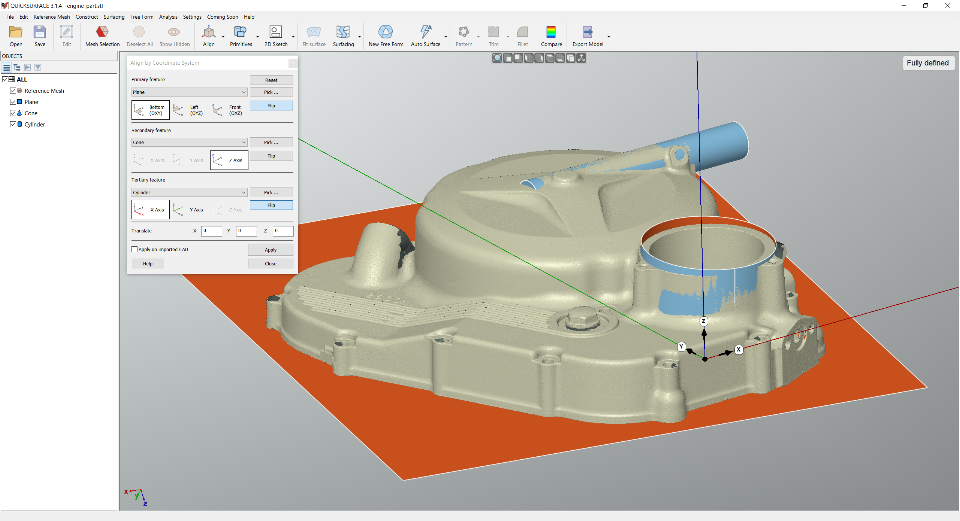 2D Sectioning
Constrained 2D Sketching
3D Sketching, Loft, Sweep surfacing
Fit Surface
Free Form Modelling
Real-time deviation analyser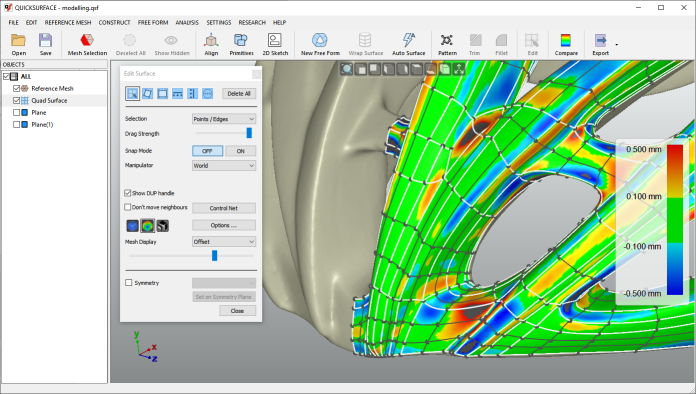 Automatic Surfacing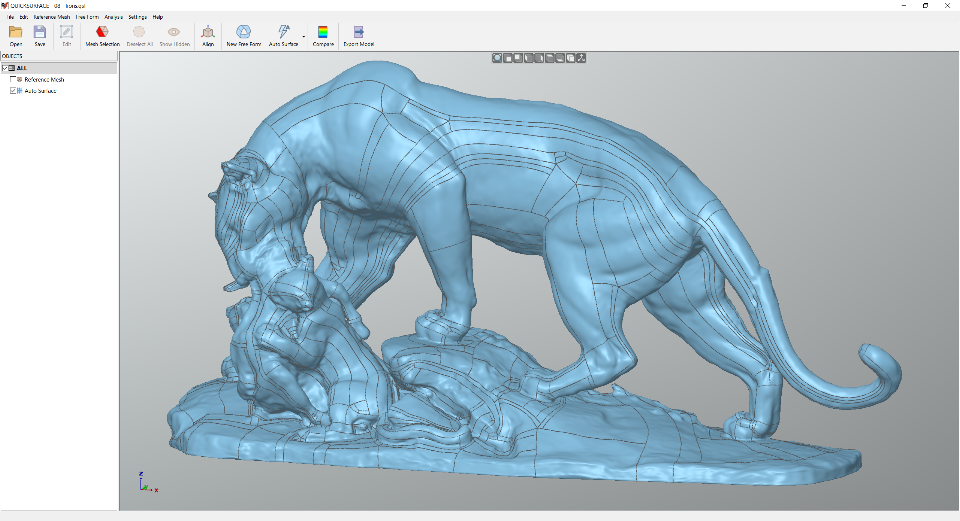 Hybrid parametric modelling
Triming & Boolean operations
Fillet & Chamfer
Deviation Analyser
Link to other CAD Packages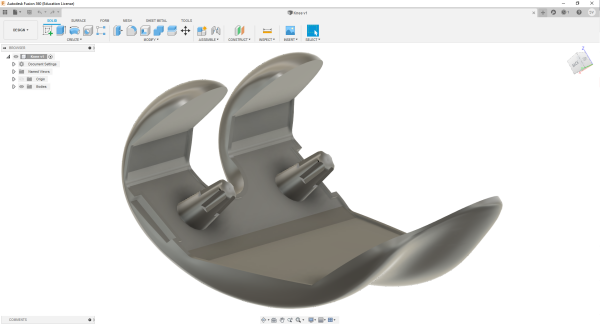 Some of the features that make QUICKSURFACE different from similar softwares.
Interactive selection by the user instead of automatic segmentation on reference mesh;
Constrained best fit (for example the ability to constrain the direction of the cylinder to be parallel to an axis, while still getting the best fit to the points).
Relations between extracted primitives – parallelism, perpendicularity, coincidence, offset.
Quick alignment based on extracted primitive (datum) prioritization.
Realtime deviation colour map in 2D Sketch mode.
Proprietary snap-to-mesh technology for free form modelling.
The ability to modify the automatic surface, if the design intent requires it.
QUICKSURFACE Free Form is not only exact surfacing, the user can manually adjust the resolution and position of control points to avoid mapping of the surface to the reference mesh which may have outliers and noise.
Realtime deviation in Free Form, helping to create lighter surfaces with less control points.
Parametric hybrid modelling – starting with free form and basic primitives, the user can build a complex CAD model by trimming them and can later change the surfaces based on the design intent.
Creation of watertight mesh for 3D printing by cleaning up the mesh or create boolean operations with CAD primitives – hybrid modeller.
Finally, it is in your hands – The User. Try it yourself. If you want to compare with another solution – the best would be a "speed test", where the same part is reverse engineered in both QUICKSURFACE and another package to see the time variation. While this may be subjective, we believe the simplicity of QUICKSURFACE will make for a much faster design process on most parts.